Any Idea what to Do this Summer to Boost your Confidence? Well I have a Few Suggestions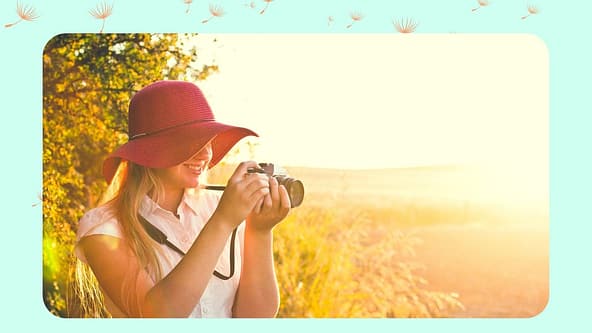 🎨 🖌 If you like drawing, painting, dancing, theatre or music, this summer is the perfect time to focus on your creative side. You will have plenty of time to practice and improve your skill. 
✏ 🗒 If you like drawing, you need to practice for 20 minutes per day. What are 20 minutes a day? So make the time time. Get your pencils and paper with you out and sketch away. 
💃🏼 🕺🏼  If you like dancing, this is the time for you to learn new choreography, but I'm going to talk about that in more detail later.  
🎭 🎼 If you like theatre, maybe find a drama camp that you can join and work on your craft. Same for music. If you like music, maybe you can find a music camp that you can join. Alternatively, you can use YouTube to learn a new instrument. I am personally learning ukulele with YouTube.
🤳🏼 🎦 This is for those of you who have a phone or a camera. 
⛺ 🏖  Why not document your summer? You can take a picture every day that shows what the day was about. You also can take a small 15-second clip that summarises what your day was about  What you did. What happened. What was special about that day.
🤗 😍 At the end of the summer, you will have a fantastic album to go through. This reminder of your summer will make you feel so happy.
3. PREPARE A PICNIC FOR YOUR FAMILY
🥪 🥗 I'm sure you're at this stage in life when you're qualified enough to make sandwiches and salads. 
👨‍👩‍👧‍👧 And this is as simple as that preparing a picnic is just about making a big salad for everybody and some sandwiches. It is the perfect way to have the whole family enjoy your food. 
🏆 🎯 It's a good confidence boost for you. You're the one who prepared the food that everybody's enjoying. It will show them how grown up and responsible you are now.
4. LEARN TIKTOK CHOREOGRAPHIES
📱 TickTock is like any other social media. There's the good and bad.
🙋🏼‍♀️ 💁🏼‍♂️ Learning a TickTock dance is actually one of the positive sides of the app. It can be a great way for you to get moving to summer. You don't have to record yourself and share it. You can just keep to yourself and have fun. There are so many accounts that are showing great dances to try at home.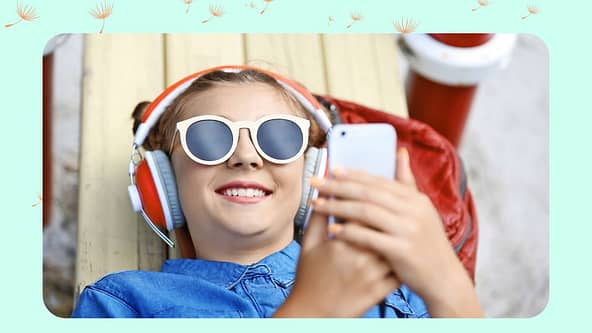 5. ENROL IN MY ONLINE COURSE
🌞 😎 Summer is the best time to enrol. 
💓 Part 1 is all about confidence and self-esteem and takes your teen on a journey of discovery and growth towards strong self-worth and self-belief.
🌞 Part 2 is dedicated to stress and anxiety. From understanding biological and anthropological reasons why we get stressed to practical solutions. It covers everything they need to know to better understand and control their anxiety.
💎 Part 3 will be dedicated to motivation and organisation. From day to day procrastination to exam preparation, It will cover everything to do with having homework done, studying and staying on track.
🎯 Part 4 is dedicated to their next step. A guide to what is available to them now that the course is completed and how they can use their new skills in the real world.
🎁 Part 5 is packed full of bonuses. There you will find guided meditations, journal prompts, motivational posters, etc…
If you think you can benefit from taking this course, go to https://ktconfidencecoaching.com/online-course/ and start your journey towards confidence and success.
Did you like this article? 📌 Pin it on Pinterest to find it again later!
Join the Confidence Community