Exam preparation can be a very daunting and stressful affair. But it doesn't have to be so hard. In this article, I'm proposing to you some easy solutions that will make the whole process simple and smooth. These exam prep tips will guide you towards exam success.
First Thing First: Determine Your Memory Type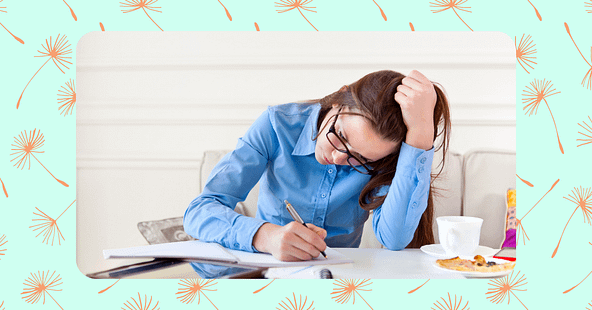 Your starting point will be to determine whether you have a visual or auditory memory. This heavily influences the way you learn and study. In order to optimize your study time, you need to have this information first and foremost. 
👀 When you have a visual memory listening to a recording of your class is a waste of time. When you have an auditory memory, making flashcards makes no sense. 
Studying with a visual memory involves using flashcards, a lot of colours, underlining sentences, highlighting others in your workbooks and writing things, again and again, to make sure they stick. You will use your flashcards later to retrieve the information. Flashcards need to be made while you're studying. They must contain keywords that make sense to you and are going to remind you of the whole paragraphs or lesson.
👂🏼 With an auditory memory, you remember things easily when you hear them. So what you need to do is read your lessons aloud. You need to hear the words a few times in order to remember them in the future. A good practice here would be to record yourself while you're reading your lesson. Then, you can listen to the recordings while having a walk or doing something manual like the dishes or cleaning your room. This way, it's in the background noise your brain can store it in your long-term memory folder. 
Are you a Morning or Evening Person?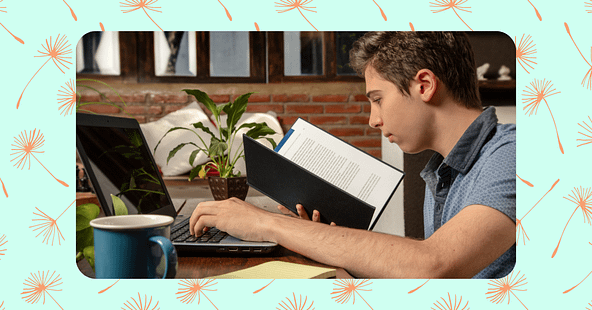 🤔 Your next step now is to find out if you're a morning or an evening person. This will help greatly improve your studying efficiency. Here are some questions that can help you define what type of person you are.
Do you naturally wake up early during the weekend?

Do you feel more focused after dinner?
Observe what time of the day you feel a pick of energy. It can be either early in the morning, mid-afternoon or late in the evening. 
🤯 You need to study when your brain is at its most receptive. Trying to learn anything while you're tired is a very frustrating experience. Your ability to focus is at its lowest and the chances of you forgetting everything you just read are very high. You're not going to be able to compute any information. You're not going to be able to remember anything. Therefore, you have to make sure you study when you're at your optimum level of energy. 
😴 Another vital factor here is sleep. You need to sleep enough in order to get the rest necessary for your brain to store all this information. You want your grey matter to be able to retrieve all the information on the exam day right? Pulling an all-nighter the night before an exam is the worse mistake one person can make. Make sure you get a good night's sleep. You need to be fully restored in order for your brain to be able to function properly. Coffee will keep your eyes open but it will not make your brain work.
Create a Study Calendar and Stick to It!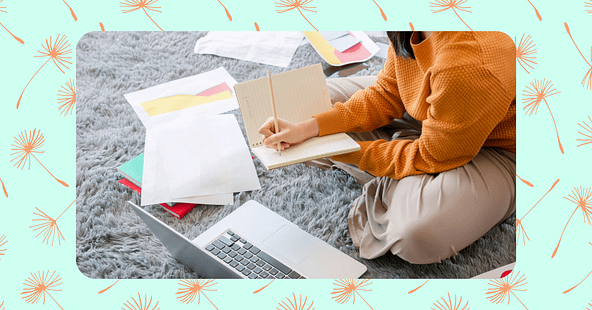 Now that we determined how you learn and the best time of the day to do so, it's time to move on to planning and scheduling.
💡 The first step is to evaluate how your current method.
How have you been studying so far?

What worked?

What didn't work?

 
🕵🏿‍♀️ Let's play detective for a minute and find out what we can keep from your current way of doing things and what needs to be changed.
🐾 For each subject, you need to establish what you have to do.
Are there chapters you still didn't look into at all?

Are you up to date with everything?
Then, plan how much time you need to study for each class. An additional tip here is to always plan more than you need. It is better to finish early than to push away the next item on your calendar.
After that, create the schedule you need to make sure you cover every single item on your list. Take into account how much time per day you are ready to commit to studying. Create a goal and decide where you want to be at the end of each week.  
⚠ And the very important thing stick to your schedule. Do not make any changes. You're going to regret it.
⏰ In addition to the tips I gave before, I'd like to propose you a solution to help you stick to your study plan: Reminders. Calendar reminders are extremely helpful. They are going to be essential to keep you on track. You can use Google Calendar, for example. It's super easy to use. Simply create a reminder directly on your calendar on your phone or computer. For example, if you are a morning person with visual memory: Create a reminder for 8:00 AM about starting building your flashcards for History class.
🧱 If you want to work in blocks, make sure that each block of work that you have in your calendar includes a reminder set 30 minutes prior to the set time. This way you will never forget about your plan. I strongly recommend you create a separate calendar for your exam preparation schedule. This way, you can visualize it as a whole without any distractions.
✅ Also at the end of the week, evaluate how this schedule worked for you. This way you can make the necessary modification to make it work even better for you the following week. Make sure you start as early as possible. Exam preparation has to start at least six weeks in advance, three weeks being the minimum.
Take some Time to Relaxation
🌴 Remember to take breaks and schedule time for activities other than studying. Your brain just like any computer has a short battery life that has to be respected. Therefore don't expect to be working productively for more than two hours. Take regular breaks of  30 minutes to one hour.
📺 During those breaks, think and talk about anything but your upcoming exams. You need to do something that either makes you laugh or make you feel relaxed. Think about what you normally do to chill. What is it you enjoy? 
🕉 If you need help relaxing, I have a very efficient guided meditation to help you dive into a relaxing state. You can go listen to it here: https://youtu.be/mW2-O7ViXCU
💌 I really hope you enjoyed the tips I share with you today. If you wish to discuss this topic further, do not hesitate and contact me at karina@ktconfidencecoaching.ie.
Did you like this article? Pin it on Pinterest to find it again later!
Join the Confident Community!