Exam prep time can be a very overwhelming period for teenagers. The anxiety rising from the importance given to results can lead them to make all sorts of mistakes when misguided.
Here are 10 common mistakes and how to avoid them.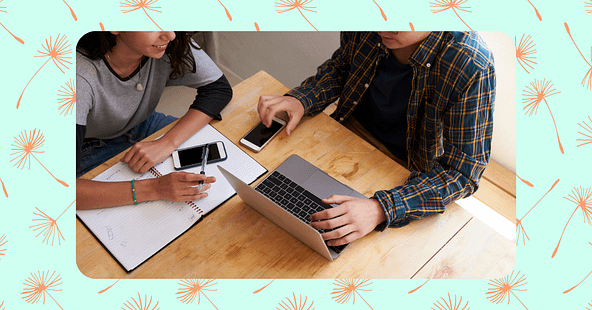 😲 Set time when you study and clearly state for each day how many hours you plan to study and which exact subject, chapter, lesson or exam example you will be working on. It's a mistake to believe you can just wake up and decide what to study that day. Avoid it by making a plan that works for you and sticking to it.
2. Starting Revision too late
🕔 Exams are only in May, I have plenty of time to study, no? No! That's another mistake. You need to start as early as November so when April points its tragic nose, you will be ready. Do you think you can afford to have accumulated entire chapters left aside by the time the exams are 2 weeks away? They arrive faster than you can imagine and lead to students taking deperate measures such as skipping chapters or entire subjects.
3. Skipping a subject or chapter
🦘 Every year some students think they guessed what will and will not be considered for the exams. Every year they fail. You cannot guess what the exam will be about. Avoid leaving out entire lessons. When the exam paper will be in front of you is the only time you will know for sure what subjects the teachers chose.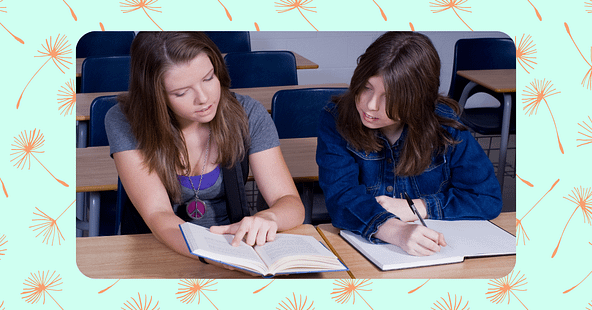 4. Not paying attention to your energy levels
🔋 You need to study when your brain is at its most receptive. Trying to learn anything while you're tired is a mistake. Your ability to focus is at its lowest and the chances of you forgetting everything you just read are very high. You're not going to be able to fix any information in your brain. You're not going to be able to remember anything. Therefore, you have to make sure you study when you're at your optimum level of energy. 
5. Letting past results cloud your judgement
Avoid negativity at all costs during exam prep. Put yourself in the right mode to study by encouraging yourself and reach a headspace of success. Positive affirmations are a powerful tool when it comes to believing in yourself and building strong confidence. 👇🏼 Examples of affirmations for exams are:👇🏼
I'm smart

I'm capable

I'm hardworking

I'm prepared for my exams

I will pass this exam and go on to achieve my goals
For each subject, you need to determine what you have to do. Are there chapters you still didn't look into at all? Are you up to date with everything? Then, plan how much time you need to study for each class. An additional tip here is to always plan more than you need. It is better to finish early than to push away the next item on your calendar.
📅 After that, create the schedule you need to make sure you cover every single item on your list. Take into account how much time per day you are ready to commit to studying. Create a goal and decide where you want to be at the end of each week.  
And the very important thing stick to your schedule. Avoid the mistake of changing things around in the end. You're going to regret it.
7. Letting anything distract you
⛔ It seems obvious yet most people forget to do it. You need to put your phone in "Do not Disturb" mode. You need it to make research, fair enough. But while you're at it, you do not need to see notifications of messages and others pass that risk to make you forget why you opened your phone in the first place.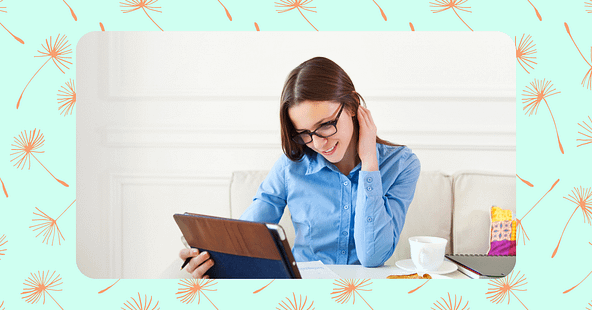 8. Revising for too long at once
🌴 Breaks are very important when you're preparing for exams. There are there to make sure you relax and unwind so that you do not accumulate too much anxiety prior to sitting the test. You need to take regular breaks and make sure they are of proper length. I would suggest a 1-hour break every 2-hour studying. The important part to remember for breaks is to completely disconnect from everything exam related. You need to be doing something that either entertains or relaxes you.
9. Not sleeping the night before
😴 Proper sleep is required in order to put all the chances on your side to sit an exam successfully. It is essential that you get the right amount of rest to perform your best. You cannot pull an all-nighter and hope you will be able to sit an exam the next day. It is physically and neurologically impossible. With regards to being able to retrieve information, your brain needs a lot of rest. It's during rest -time that it puts it all together and in the right folder for you to retrieve later. So it's imperative you get your snooze on.
🍜 Nutrition is an indispensable factor for exam success. Indeed, your body and mind are overused during this period so you need to get the proper nutrients in. You need to focus mostly on Magnesium for stress, but also Zinc, vitamin D, Omega 3 and Selenium. These can be easily found in foods such as berries, citrus fruits, dark chocolate, nuts, seeds and avocados.
👍🏼 Avoid these mistakes and follow these simple tips and you will sit your upcoming exams both mentally and academically prepared.
Did you like this article? Pin it on Pinterest to find it again later!
Join the Confidence Community