Perfect for your Teen
if They:
Talk negatively about themselves
Have difficulties making friends
Are self-conscious about their physical appearance
Feel overwhelmed by school
Teenagehood is this time of your life when you want to show you've grown-ups now and can manage alone while at the same time they really don't know what it means and what they're supposed to do.
It leads them to take all sorts of bad decisions and easily fall for bad influence and negative behaviour.
A teen's social structure depends on them being accepted by the rest of the group. They mostly rely on social media to know what is expected from them and how they should behave. Cyberbullying is very common and makes them feel unsafe in the comfort of their own home.
Without real support and strategies they're drowning with: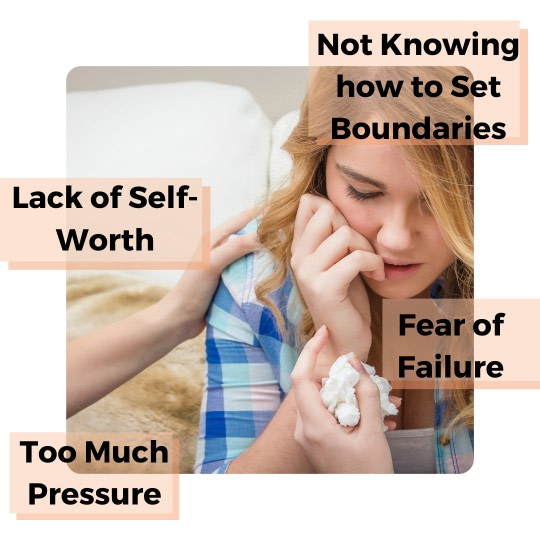 Looking for solutions here and there is not the way to go about it. When you keep picking up an idea here and inspiration there, what is missing is consistency. You're getting mixed messages and overall the efforts you are putting are not giving you the results you were looking for.
"I loved talking with Karina and feeling more confident after each session. I now manage to deal better with my negative emotions and most importantly it's easy for me to make new friends. This made me more appreciative of what I have. I know things are not as bad as they seem and will get better."
(Danny – 19)
Enrolling in a regular and consistent coaching process will help them discover and acknowledge what makes them special and embrace their uniqueness. It will create the perfect settings for them to discover their authentic self and understand what they really want. Additionally, it  will help them identify what triggers their anxiety and how to better respond to those triggers. This will reduce the impact stress has on them.
They will learn coping mechanisms to tackle down stress and learn how to manage their anxiety.
Increase their confidence
They will learn about self-worth and how to love themselves as they are instead of drowning in self-deprecating behaviours.
Bullies tend to target people with low self-esteem as a way to feel superior. When  you're confident bullies leave you alone.
Get organised & motivated
They will get a routine that will allow them to prepare for school and more. They will become more independent as a result.
"I recently completed my coaching process with Karina and I can't thank her enough for all her help. Now, when I make a mistake, I don't tear myself down anymore. I'm more friendly and speak with people easily. I know to ask for help when I need it. I've developed healthy habits. When I feel down, I know the sun is gonna shine again."
(Lorna – 18)
12 coaching sessions during the course of 3 months
Personalised coaching program specially tailored for your teen's need
Shared Google Drive folder to keep track of the work and progress done
Unlimited WhatsApp support in between sessions (for both the parents & the teens)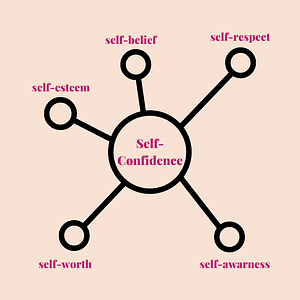 We'll work in-depth on their:
Inner Dialogue
Emotional Intelligence
Sense of Gratitude
Value system
Friendship and Boundaries
Goal Settings
Sense of Success
Working with Karina helped me understand better my emotions and improved how I communicate with my parents. I really enjoyed my chats with Karina and it helped me become more open to talking with others. Now I try and find happiness all around me.
Karina was very helpful getting me organised in the morning and with my personal care and she helped me greatly during my junior cert exams. I would really recommend Karina.
My son Garreth had been with Karina for a year . He is on the autism spectrum and I can see a difference in him. He seems more mature. I never knew what they discussed but Garreth was happy and that's all that mattered. I would recommend any parent considering getting life coaching for their child to do it. Especially parents who have kids on the Autism spectrum you have nothing to lose. Karina connected with Garreth, as I previously said I didn't know what they said to each other but I felt Garreth was safe with Karina. I also know that if I ever wanted to talk to Karina myself she was there for me too. Karina will always put your child needs first . She is a very caring person and even though our time with her has ended I know she will be there if we ever need her. I personally feel I have made a friend. I would recommend Karina . I wish you all the best Karina.
Karina made myself and my daughter feel very comfortable when we spoke/met for the first time. My daughter has been attending Karina with the last few months, she would have had very little self believe, worries about everything. We initially met Karina in her rooms but Covid 19 came along and zoom took over. I had my doubts about zoom but it has worked out wonderfully. My daughter's confidence and self esteem has grown, she really enjoys the sessions with Karina every week It's very hard to put into words the change in my daughter. We would highly recommend Karina
Karina is an amazing life coach! With so much experience to offer parents , adults and children! I have seen first hand the positive results experienced by her sessions! I would highly recommend her especially with self confidence and self esteem issues!
Karina is a fantastic coach, my son really came on leaps and bounds in both confidence and his anxiety issues through her intervention. Karina is so easy to talk to and my son who is normally quiet reserved had no issues opening up. Thank you Karina for all your kind help.