The definition of procrastination is to avoid doing something by delaying or postponing it.
You have a lot of math homework to do but the thought of it makes you feel exhausted already. So instead of getting at it and getting it done, you find 1000 other things to do. 
At first, it's OK. You just want a snack before you get started. So, you go to the kitchen to make yourself a snack. There's someone else in the kitchen so you get chatting. Then you get a notification on your phone.
Someone sent you a snap. Time to reply back. You take your time to make the perfect selfie to reply. While you're on Snapchat, you might as well look what's there. Then you open Instagram and start looking at what's there too. 
Before you know it, it's been one hour and you didn't get started on your math homework. So, you go back to your bedroom, look at the math exercise and realise that you do not like anymore this poster on your wall. You decide it's time you take it down.
While you're at it, you also decide to recentre your desk, move your laundry basket to a different corner and completely redisposition your room. Before you know it, it's been 30 minutes and you still didn't do your math homework. 
So, you decide this time, you do it, you sit at your desk, open your book and start reading the exercise. Before you get to start, you're being called for dinner. You'll do your homework after dinner. You go to the kitchen, have your dinner, chat with your family and it's another 45 minutes gone.
The TV is one and you get carried away watching a program. You go back to your room and it's already 22:30. You're tired and would rather sleep now. 
Tomorrow you'll wake up early and do the math homework before going to school. The next morning, your alarm rings 30 minutes earlier than usual, but you're not having it. You think 20 minutes will be enough time and decide to sleep an extra 10 minutes. 
Before you know it, the math class starts in 2 minutes and your homework is still not done. You just gave up entirely on the idea of having your homework done and work on your excuses for not having them ready for class praying the teacher will not notice.
Does that scenario sound familiar to you?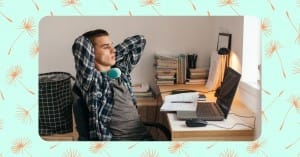 Procrastination has Consequences
Procrastination leads to bad results in school. When you avoid doing your homework or study for a test, you're not at your best the next day in school.
You become really stressed on your way to school. You know you're not prepared. And you also beat yourself up for not having things done. This adds even more stress on top of that.
Putting off what needs to be done will result in a bad job. If you manage to do it last minute, it will be a very rough draft instead of a finished product. Because that takes time to do.
Usually, we let things linger hoping they will go away. But they don't. On the contrary, they get worse. And you will most likely get overwhelmed.
So you need to stop this behaviour in order to stop the cycle of procrastination.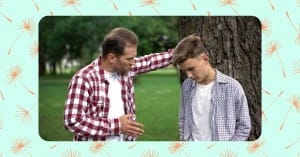 To Stop procrastination can be done in two ways. 
Have you ever heard the phrase drama queens tend to create dramas? By not addressing an issue but letting it linger into procrastination, you are creating drama. This is like a bomb that is growing bigger and more sensitive. It will explode eventually making loads of damage. Get working on an issue the moment it presents itself.
Second, ask for help If you don't know how to sort it out. Asking for help can be difficult sometimes. To get through life, we all need to ask for help sometimes. Stop thinking that asking for help is a sign of weakness. It means you can't do things alone. But, it's actually a sign of strength and maturity. You have strong and mature enough to know your limits and ask for help when it's needed. It will save you time and energy while making your life much more simple.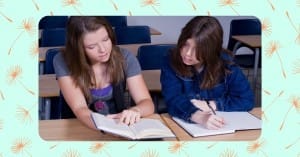 Stay in Touch to Recieve Exclusive Content & Offers!